What is Ayurveda?
Ayurveda is a 5000 year old holistic system of medicine originating in India. It is considered the sister science of Yoga.
Ayurveda is both a preventative system and a therapeutic, healing system. It emphasizes that health arises from harmony in our internal being with the external world and nature.
The fundamental framework of ayurveda includes looking at the world and our bodies as an interplay of the 5 elements of nature. Space, Air, Fire, Water and Earth. We each are made of them and have them all but each of us has them in a unique proportion.
These elements function through the three "doshas" which govern our world. By recognizing our doshas within us and how they operate around us, how they affect and impact us, Ayurveda teaches us to dance with these energies.
Ayurveda teaches us that:
Prevention is Better Than Cure
You Are The Healer
Address The Root Causes vs the Symptoms
You have a unique Mind-Body Constitution
What To Expect In Your Initial Consultation?
Your initial consultation with Dr (Vaidya) Ram, an Ayurvedic Physician, includes a detailed account of your health history, present imbalances or health concerns, as well an assessment of your mind/body constitution.
During your consultation you will be educated on the principles of Ayurveda, as they apply to your specific condition and needs.
Dr Ram Tamang will conduct an in-depth Ayurvedic assessment of tongue, skin, nails etc as well as an evaluation and assessment of the imbalances in the mind and body.
Dr Ram will help you create a personalized plan that includes Ayurvedic dietary guidance and nutritional program, daily routine and lifestyle changes, personalized breathing techniques, exercises and more. He may recommend specific treatments and therapies as well as cleanses and detox if needed.
Customized, organic, pure and natural herbs may be formulated according to your physical and/or mental imbalances – taking into account your age, gender, environment and predominant constitution. The frequency of follow up visits varies for each individual.
Know More About Dr. Ram Tamang
Dr (Vaidya) Ram Tamang is an Ayurvedic Physician, trained as a doctor at an esteemed school in Southern India. Dr Ram grew up learning about herbs and medicines from his grandmother, in the foothills of the Himalayas in Kathmandu, Nepal.
After graduating as a Doctor of Ayurvedic Medicine (BAMS) he was appointed as Master Physician at The Ayurvedic Retreat Center in Kunoor, India. Over the next few years, he was invited to teach and tour many schools and organizations in Europe, Nepal and India.
In 2006, along with his business partner, he started his practice in Orange County, South California and has been practicing full time for the last 14 years at the Healing Gardens of Ayurveda, a full-service Ayurvedic clinic.
He is also a faculty with several Ayurvedic schools in the US such as Kerala Ayurveda Academy and the Dancing Shiva Yoga & Ayurveda School.
Over the last 20 years of his practice, he has served thousands of his clients to make changes in their lives and empower themselves with self-healing. He truly believes that "health is in your hands" and that each of us has a responsibility and desire to be healthy for ourselves, our families, our higher purpose and contribution to our world.
Practitioner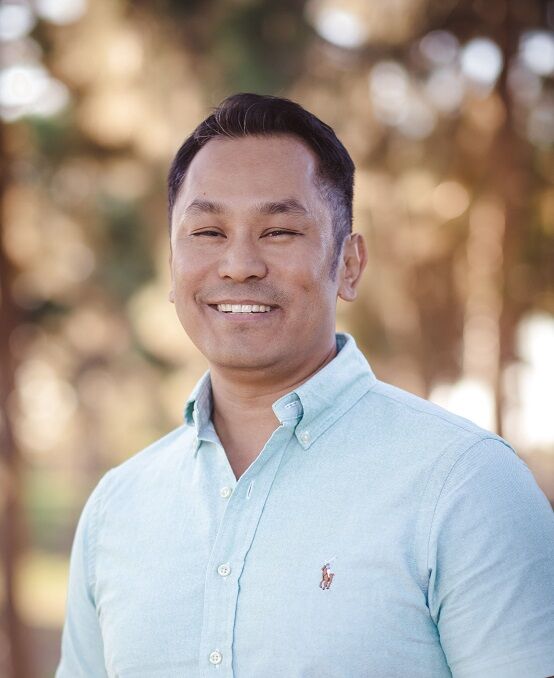 People Say
The gift of healing and understanding that you have graced me with are only some of the benefits and I continue to marvel at your wisdom and knowledge.
The diagnostic skills of Dr Ram are quite remarkable; a 'gift,' surely! My treatment, reinforced by his prescription of careful and understanding massage therapy along with balancing oils, and custom indicated herbs targeted my indicated areas exactly.